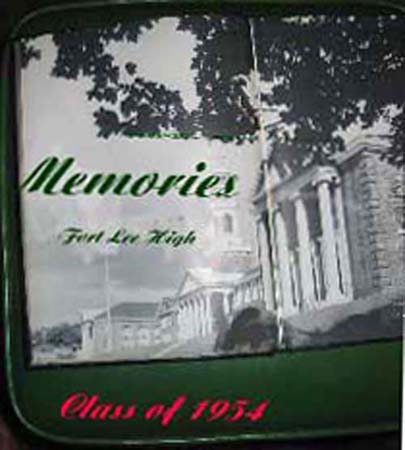 To Fort Lee High Graduates of the '50s –
plans for a mega, all-class reunion are underway…..
This is an invitation to join us for a gala reunion planned for May 2014: plans are in the early stages, but here are our thoughts:
A yacht sail down the Hudson past all the sights of our youth to enjoy once more in high style (www.worldyacht.com) as you will see from this website. These yachts can accommodate 200 + guests. It departs the pier in Edgewater and passes the site of the "Miracle on the Hudson." Continuing downriver the boat will dock at the 911 Memorial for a leisurely stroll around this newly completed site and stirring tribute (one graduate of FLHS was a victim), which surely touched us all, but certainly many families of FLHS alumni. Once back out in the Hudson enjoy a sit-down dinner and watch the lights twinkle on all around us as we begin our sail back up the river. Then a breath-taking view of the George Washington Bridge before docking at the Edgewater pier to continue our night together. There will be music, dancing and reminiscing with the friends of our youth. It will be "Our Last Hurrah!"
Please complete the form below, detach and return it to Judy Shortt, Class of '54. You will be added to your class list and a Class Representative will be in touch with you. The tentative charge will be $125 per person.

Detach here

Name: ____________________________ Spouse: _____________ Year Grad. ____
Address: _____________________________________________________________
Street City State ZIP
Phone: _________________________ e-mail: ______________________________
Return to: Judith Shortt Tafuto
4000 Gypsy Lane, #249
Philadelphia, PA 19129